Nasal and Facial prostheses are custom made by an skilled artist to fit the absence or loss by traumatism or Cancer.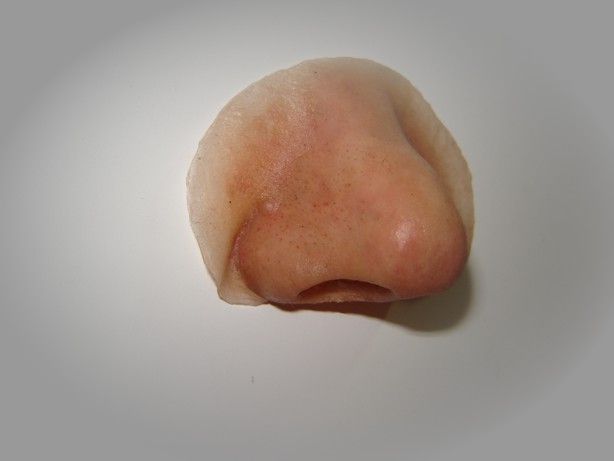 Image of a Nasal Prostheses
To make a sculpture of the nose we use pictures taken before its loss or removal.
The way the proshteses are held in place will depend on each individual case.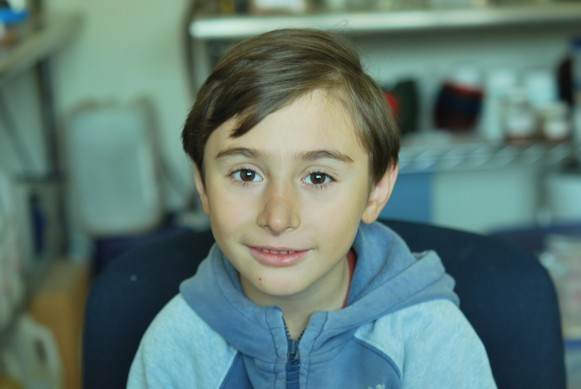 (click with mouse to see the image with more detail)
To see high resolution images of prosthetic fingers please visit our Photo Gallery
Prosthetic nipple
In the case of nipple loss due to breast cancer, we can make a custom prosthetic nipple and attach it with an adhesive.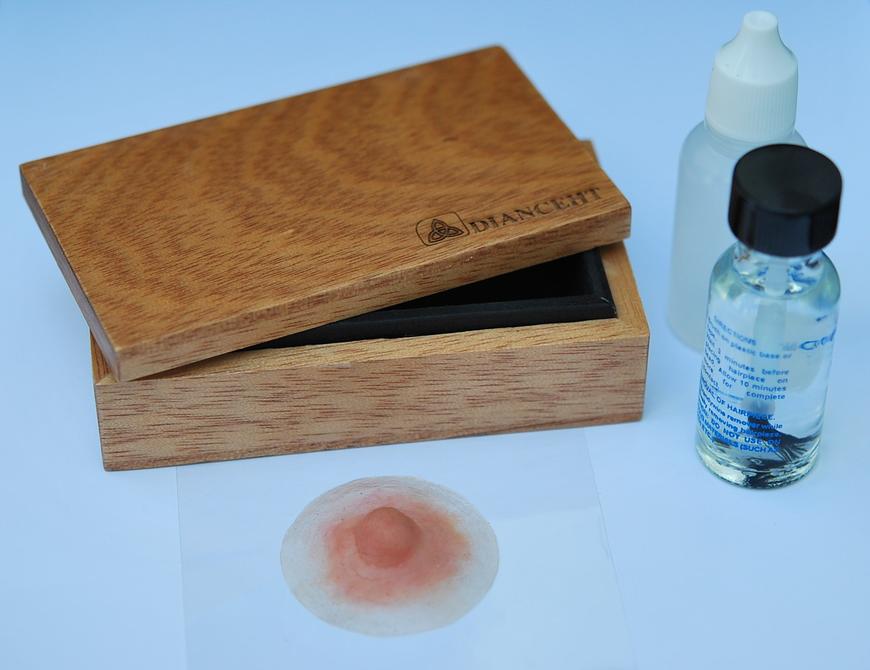 Image of a breast then and after the use of the prosthesis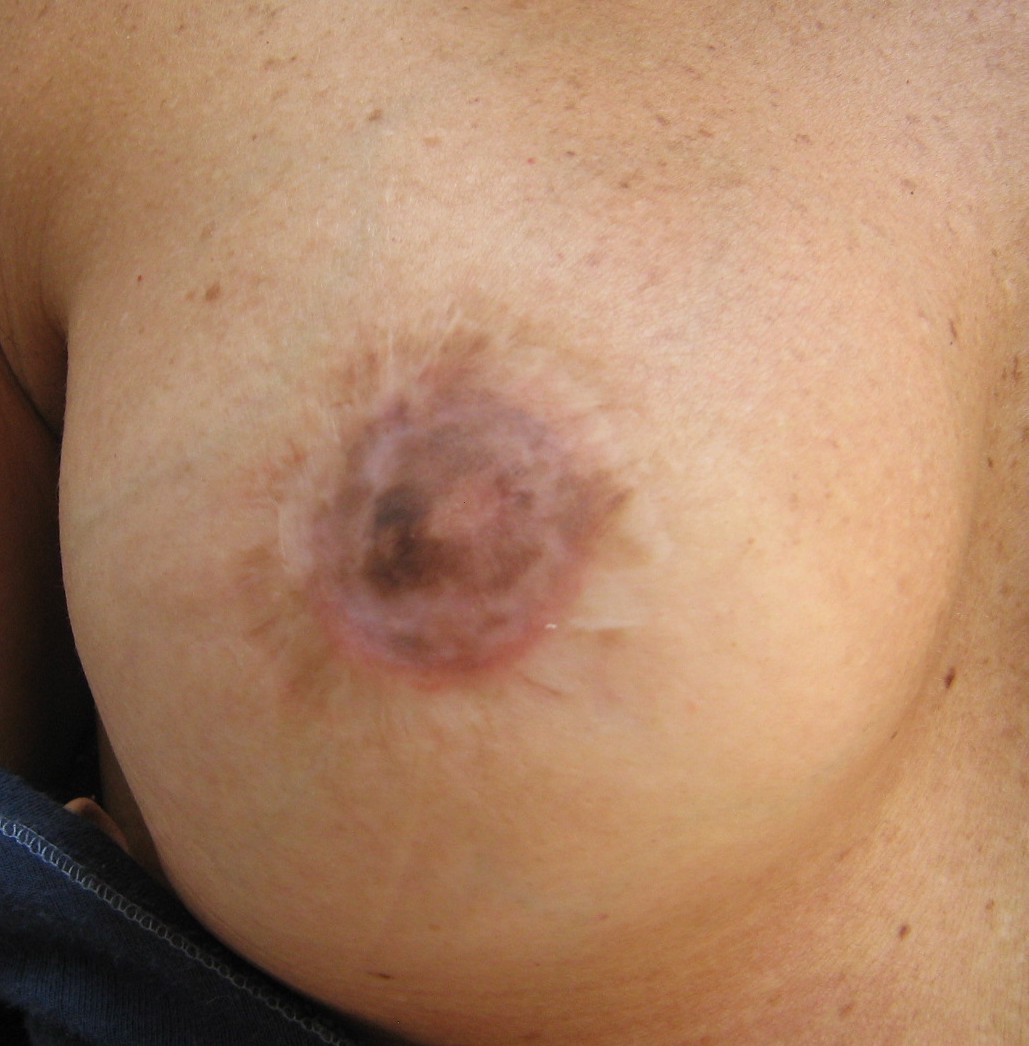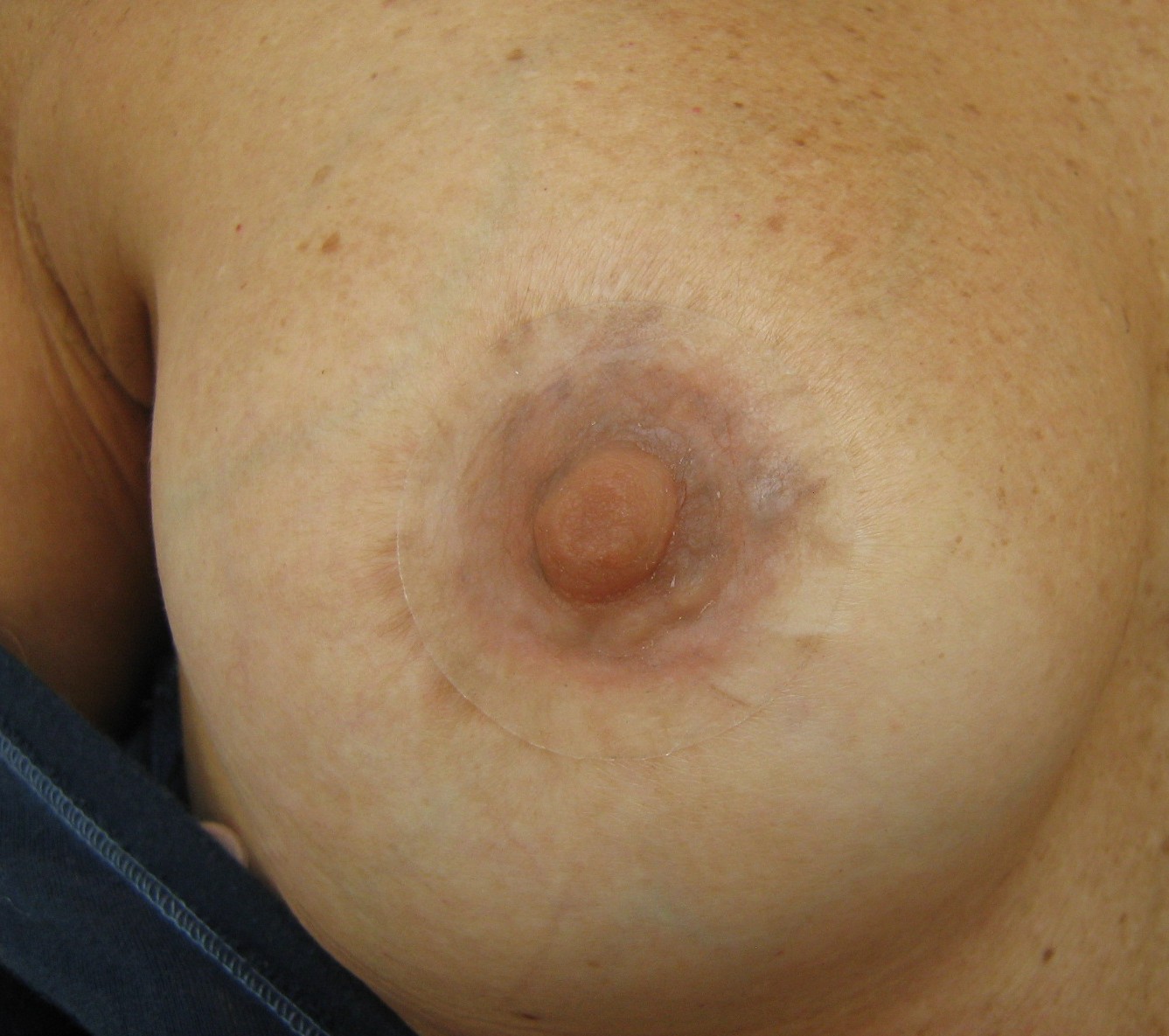 For more information please, visit our webpage